Just in time for the 80th anniversary of the Jaguar brand, the Jaguar Heritage Team has set out to celebrate arguably the most spectacular race of all time. Under the motto "18 drivers, 9 Jaguar Heritage sports cars, 1093 miles" we went to beautiful Italy for three D-Types, three C-Types, an XK120OTS, an XK140DHC and an
MkVII.
Many well-known stars from show business and racing were again among the drivers and navigators.
Jodie Kidd
, TV presenter and current host of The Classic Car Show on Channel 5, didn't let herself be there again this year. Her mobile base, a Jaguar XK120OTS, was affectionately named "Betsey" back in 2014.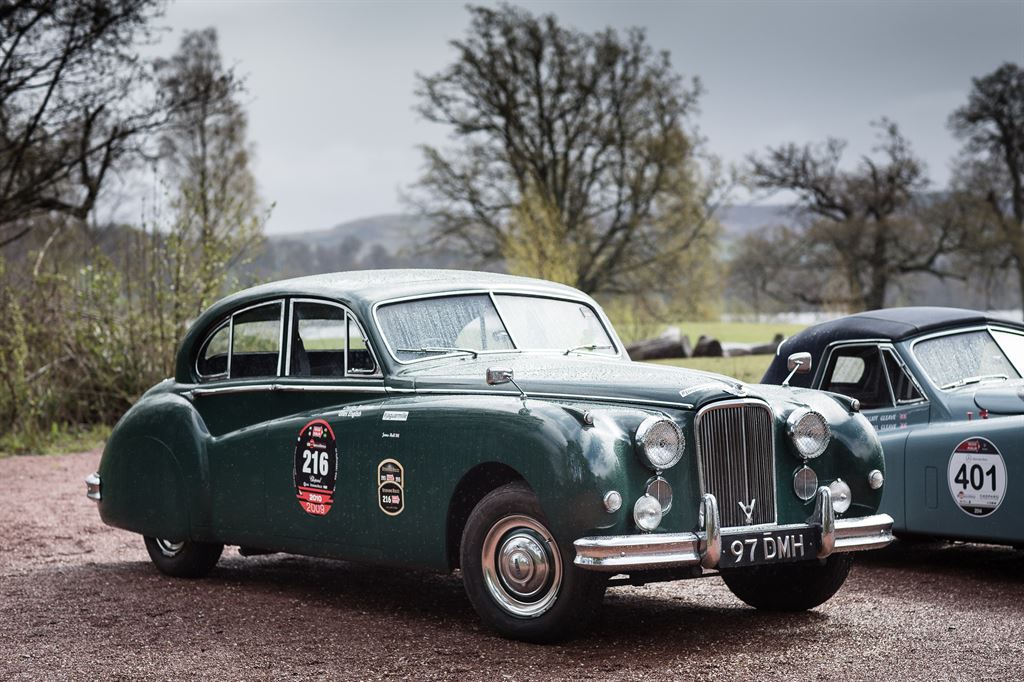 What is striking this year is probably the large, bearish-looking MkVII, where many spectators wonder what a family limousine has to look for on the race track. Far from it, this vehicle, which was also the fastest sedan of its era, has a presentable racing history.
Introduced in 1950 as the successor to the
Jaguar MkV,
the MkVII was further developed by Jaguar in 1954 into a weight-optimized "M" version. Ronnie Adams/Frank Biggar/Derek Johnston won the
Rallye Monte Carlo
in 1956.
Stirling Moss
also took the honours as a driver of this type. There's probably only one thing left to say: "Happy Birthday Jaguar".